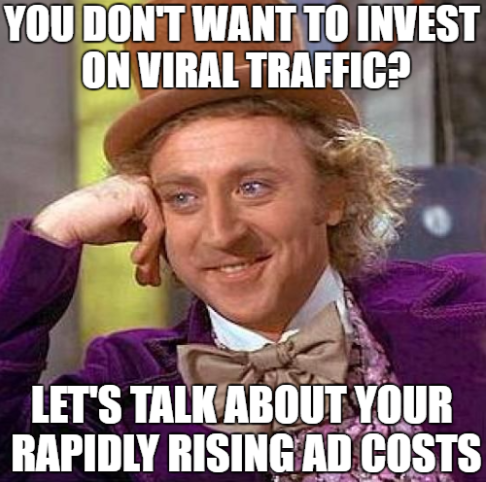 Not Going Viral?
You've Got Social Media Wrong
What's your content strategy for Facebook, Twitter, Pinterest and other social media networks? Is it just sharing your product info, lead collecting offers and links to random blog articles from the Internet?
That doesn't work. If you do this, you will struggle for growth and reach forever. Your marketing costs will be high because the only way you will be able to reach a big number of people is through advertising.
There's no social (viral) element in your content strategy, and that's what is holding you back from getting more traffic organically.
Test your content for these qualities.
Did it trigger an emotion in your viewer.
Was your content effortless to consume?
Did it trigger the sharing impulse?
Without them you will only be able to reach the people who are already your fans. Actually, only a small part of them because Facebook and other social media networks don't show your post to a lot of people unless there's a lot of engagement on it.